There are two eagle-owls in this picture… can you see them ??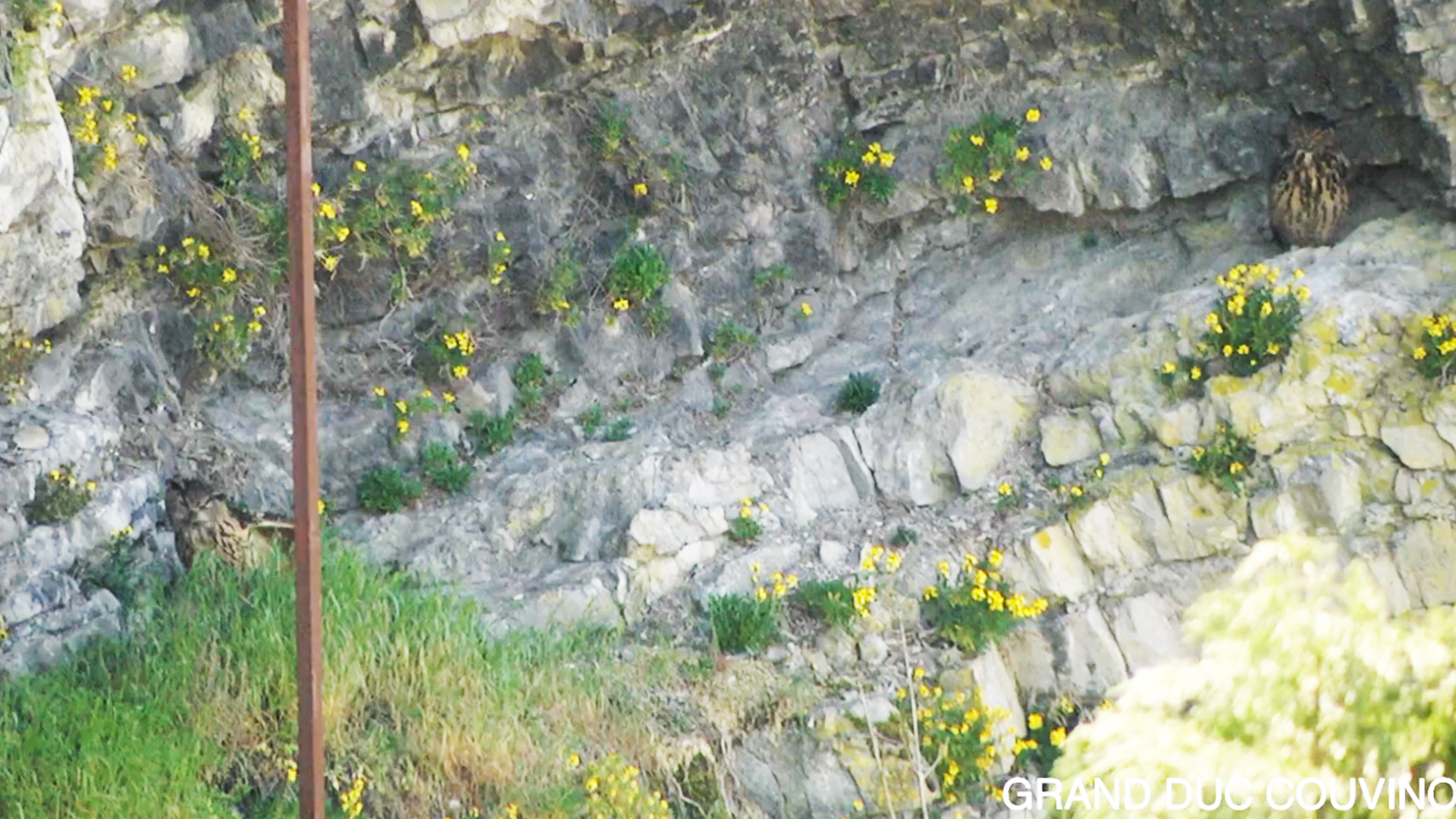 Thanks to the owner of the premises, we have access to an ideal location to place a camera and watch the birds.
The idea is to place a camera and broadcast the images 24/24 and 7/7 during the 5 months that the chicks are raised.
Above is the result of the location made with a Panasonic AVCCAM camera (AG-AC160AEJ) with a 22X optical zoom.
The picture above is a screen capture of the test livestream made on facebook (see below)
TECH: HDMI from PANASONIC via CAMLINK to a (old) MacBookAir – OBS(CamLink) -> Facebook Live Producer via HUAWEI 4G modem (Proximus Data)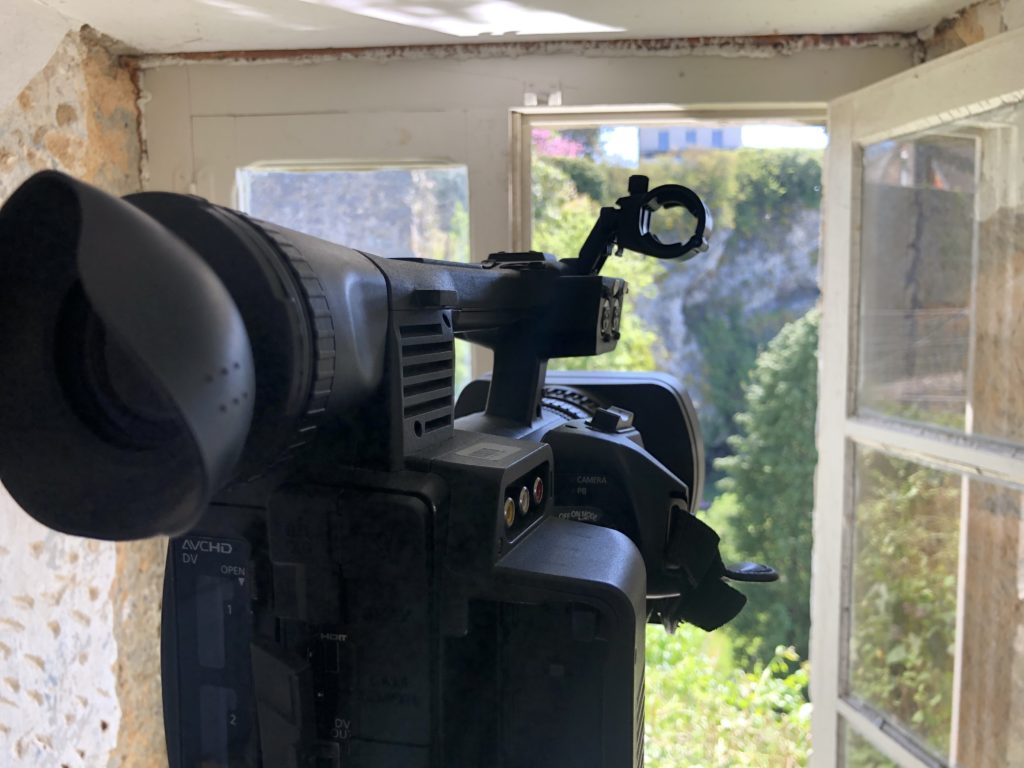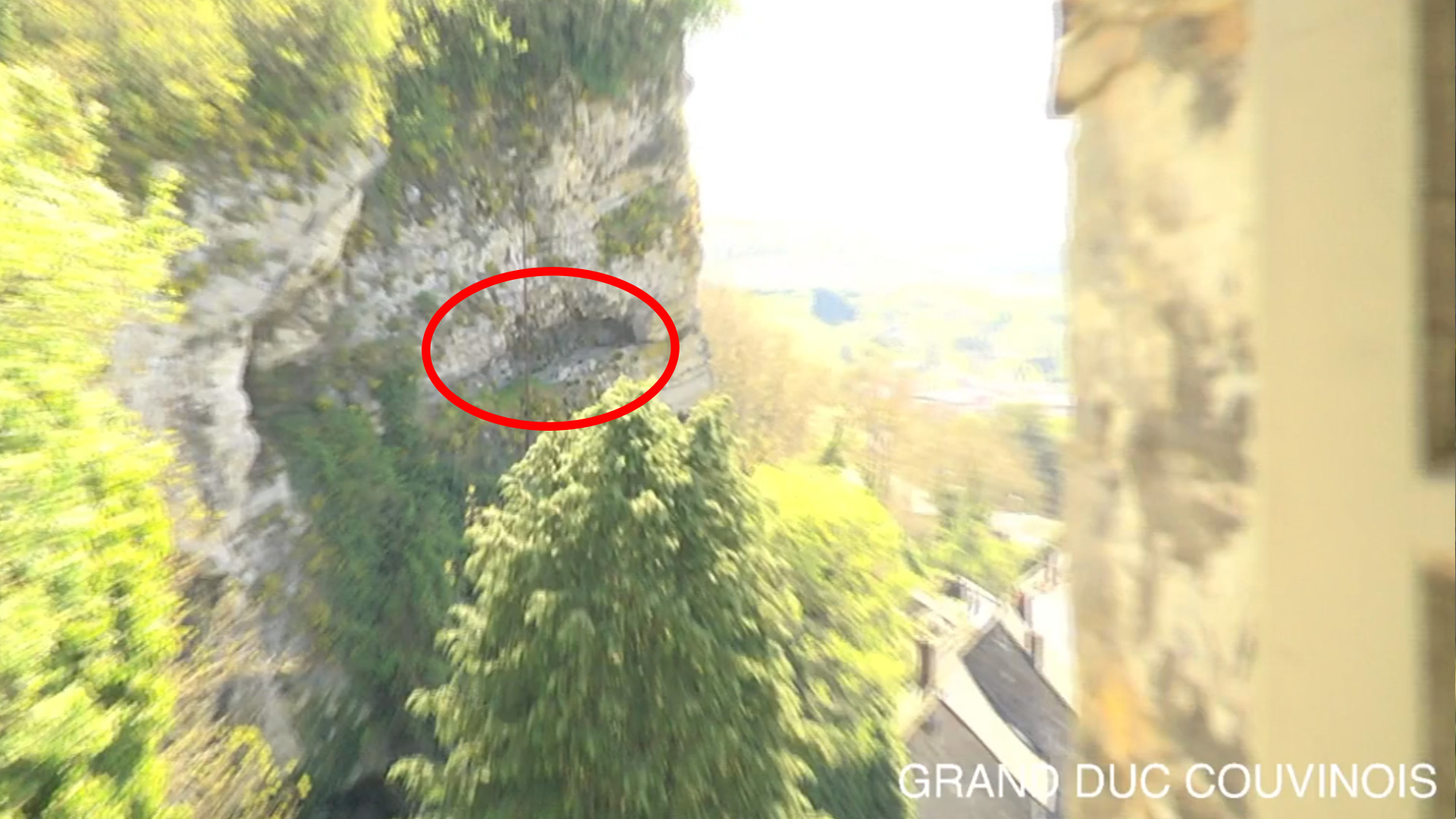 Nesting area of ​​the pair of eagle-owls and their chicks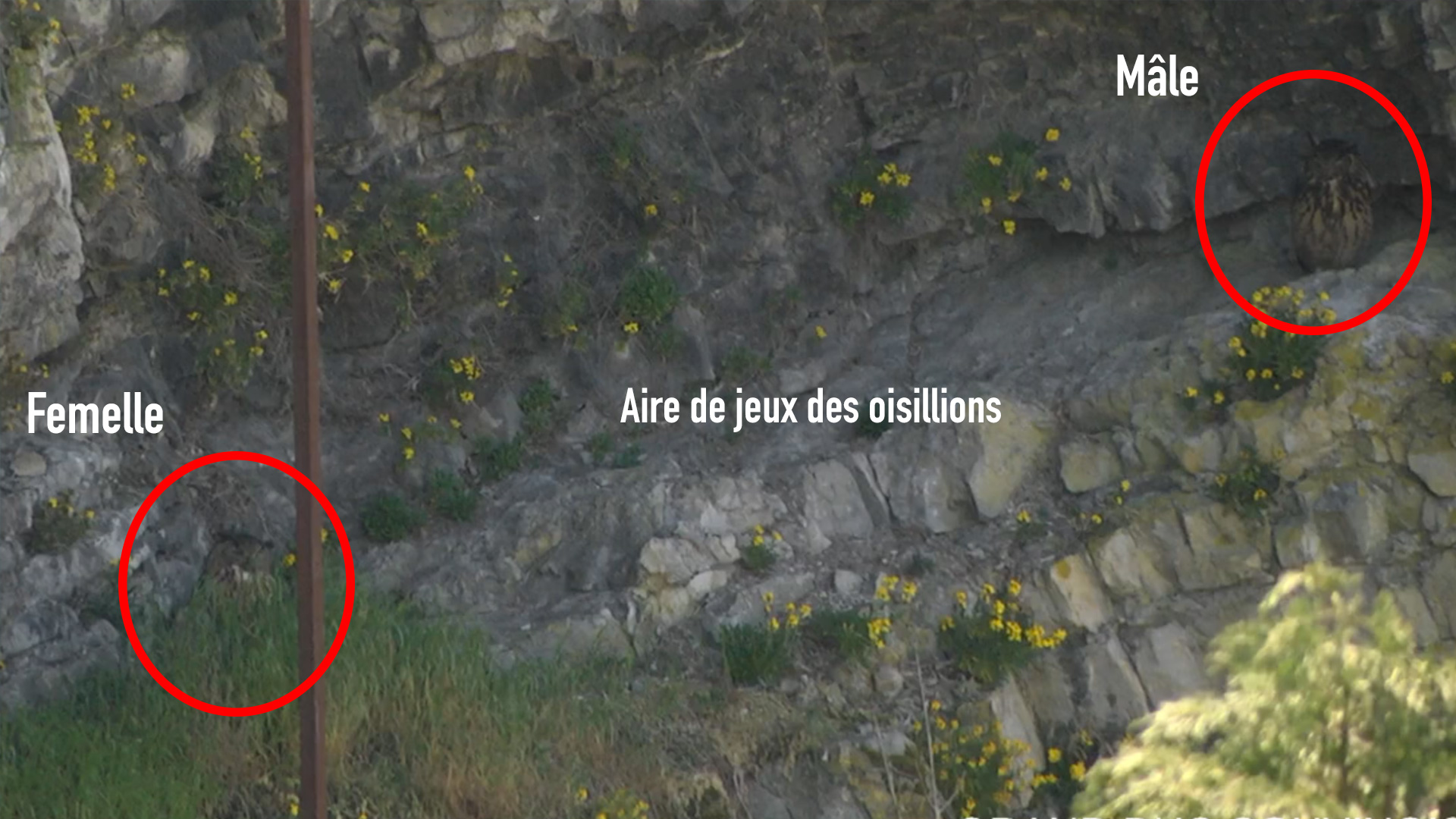 The female is on the nest on the left, the male is on the top right
We already did a livestream test with basic materiel.
I think this one could do the job…
Nous espérons bientôt acquérir, grâce à nos partenaires, une caméra PTZ qui donnera les résultats escomptés.
Witch model of PTZ camera is the best to do this job ? Tx to give us your advice !